BPM Systems Ltd
Lambcote Barn
Carlton Lane
East Carlton, Leeds
West Yorkshire
LS19 7BG
Tel: 0113 826 7680
Burnley Packaging Machinery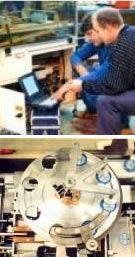 Burnley Packaging Machinery is a long-established, well known UK brand of shrinkwrap and overwrapping (cellowrap) systems.
We have teamed up with quality manufacturers in the UK and around the World to offer a wide range of machines that can compete on quality and price platform.
Acquired by BPM Systems Ltd. In 2008, Burnley Packaging Machinery is based in the UK, but our activities reach out to a global market.
Please take the time to look at the items presented here on our website, and if you have a product that needs an expert packaging solution, give us the opportunity to show you what we can offer.

D200 Manual overwrapper/cellowrapper machine
D200 Cellowrapper for wrapping all types of carton, CD cases and DVD cases

See "Manual Overwrappers" page for more information.

FK-6 semi automatic overwrapper/cellowrapper for wrapping cartons at speeds up to 500 packs per hour