BPM Systems Ltd
Lambcote Barn
Carlton Lane
East Carlton, Leeds
West Yorkshire
LS19 7BG
Tel: 0113 826 7680
Burnley Packaging Machinery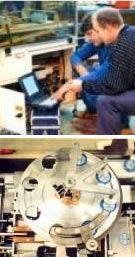 Burnley Packaging Machinery is a long-established, well known UK brand of shrinkwrap and overwrap systems.
As manufacturers, we combine traditional high quality engineering skills with the latest design technologies to ensure that our products deliver the performance and reliability that our customers expect. To broaden our range we have teamed up with quality manufacturers around the World to offer a wide range of machines that can compete on a price platform, but using BPM technology to ensure quality is maintained.
Our constant aim is total product support, from the initial careful assessment of a potential customer's packaging requirements through to outstanding after sales service, ensuring the machines we supply represent value for money.
Acquired by BPM Systems Ltd. In 2008, Burnley Packaging Machinery is based in the UK, but our activities reach out to a global market via an established agent and distributor network.
Please take the time to look at a few of the items presented here on our website, and if you have a product that needs an expert packaging solution, give us the opportunity to show you what we can offer.
Modular Freestanding L-sealer and Tunnel System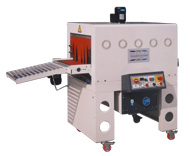 BT40 Shrink Tunnel
Variable speed rolling rod conveyor
Controllable airflow
Full temperature control
Height adjustable conveyor
Gravity discharge conveyor
Tunnel aperture 400mm x 220mm
+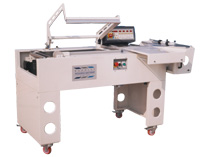 BS55A L-sealer
Semi-automatic system
Adjustable sealing time
Sealing bar cooling system
Powered, controllable product transfer belt
Sealing area 550mm x 420mm
High production rates
Patented safety head system
Built-in counter unit
Touch control settings adjustment
=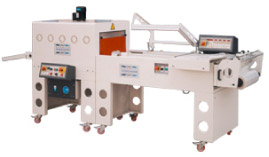 Semi-Automatic L-sealer & Tunnel
Waste rewind and foot switch options available
No requirement for compressed air
Voltage range 220/400V 50/60Hz 3Ph
Power requirements:- Tunnel 7kW, Lsealer 3kW
Max. film roll 300 mm dia. x 600 mm wide
Overall dims. 3340L x 900W x 1455H
Modular Freestanding L-sealer and Tunnel System