BPM Systems Ltd
Lambcote Barn
Carlton Lane
East Carlton, Leeds
West Yorkshire
LS19 7BG
Tel: 0113 826 7680
Blister And Skin Packers
Blister and Skin Packaging allows products to be presented directly to the end-buyer. The product is sandwiched between see-through thermoformed plastic and adhesive coated card or film media.
In addition to the direct way that the products speak to the consumer, its transparency means potential buyers are not tempted to open the packaging before purchase. Product information and branding can be printed on the packaging directly.
The BSP range is designed to seal coated cards onto pre-formed blisters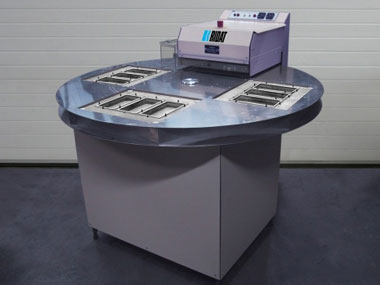 Key machine features include:
Sturdy Press
Static Heater Platen with thermostat control
Digital Timer for process control
Aluminium Table powered by pneumatic cylinder
Auto models powered by gear motor
Optional features include:
Additional number of stations (either 2, 4, 5 or 6)
Automatic card placement
Automatic pack removal
The SA range is ideally suited to medium scale production for repeated and consistent forming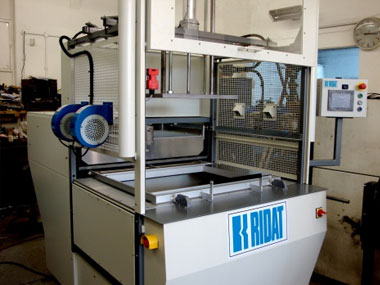 Fully automatic processing sequences serves the manual placement of sheet and removal of formed product.
Key machine features include:
Ceramic heaters with multi-zone heater control for balanced heat
Power assisted and timer controlled heater box movement
Hinged clamp frame - powered by two air cylinders
Mould chamber fully sealed to maintain vacuum pressure
High capacity vacuum reservoir and pump for instant vacuum supply
Microprocessor Controls and HMI Display
Optional features include:
Plug assistance
Cooling fans
In addition, we can offer the SP2 (card size 608mm x 381mm) and SP3 (card size 765mm x 511mm) skin packing versions.
For high speed automatic vacuum forming and blister sealing sealing lines, please contact us.
The RCP range is designed to cut plastic thermoformed sheet, rubber, leather, board, foil and other gasket material, plastic foam, plastic coated or impregnated fabric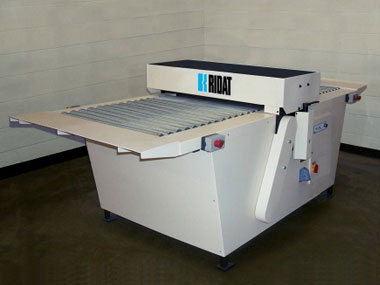 Key machine features include:
Solid steel cutting pressure rollers
Both pressure rollers are driven
Electric motor gearbox drive
Dual Control sequence switching - Jog or Run
Steel Conveyor rollers