BPM Systems Ltd
Lambcote Barn
Carlton Lane
East Carlton, Leeds
West Yorkshire
LS19 7BG
Tel: 0113 826 7680
Fold Wrappers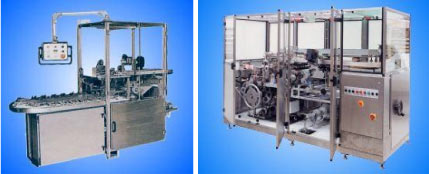 Foldwrapping machines combine the principles of overwrap and bunch wrapping machines to produce a series of packaging machines having the ability to fold material around rectangular or round food products, and provide a base seal. Typical products able to be packaged in this way include sausages, cheeses, minced meat blocks etc. Burnley can provide machines with optional change parts to allow variation in the size of the products being packaged.
Further optional extras include an integrated refrigeration unit, providing a cooling plate on the discharge belt after sealing, and hot air guns to shrink the ends of the packs, where shrink film is used.

At Burnley Packaging we have an extensive range of machine designs at our disposal. This, together with our wide ranging experience in the packaging industry, make it possible for us to offer tailored solutions to your packaging applications. Why not contact us with details of your needs, and give us the chance to show what we can offer?
SDO500 Serno-Driver Overwrapper
Features:
90 degree or inline film feeds available
Touch screen controls
Programmable interface with preset memory
Servo-drive linear motion modules
Ranges of machines with speeds of up to 70 packs / minutes
Heat-sealable plastic or paper overwrap materials
360 degree visibility through all-round polycarbonate guarding
Vacuum-assisted film feed
Quick changeover of pack size
Optional heated side discharge belt
Multipack option
Tear tape and print registration options
No pack, no film
Heater withdrawal on emergency stop